База Знань
Створено
Змінено

Стаття 2591
PGP
SmartFTP supports PGP with a free 3rd party tool GnuPG for Windows.
GnuPG
The GNU Privacy Guard (GnuPG or GPG) is a free software replacement for the PGP suite. While it doesn't offer all the features (e.g. PGP Disk) of commercial products it does file encryption with ease. For example the GPGee shell extension which is included in the GnuPG for Windows package can be used in the SmartFTP's Local Browser to encrypt a file on the local computer.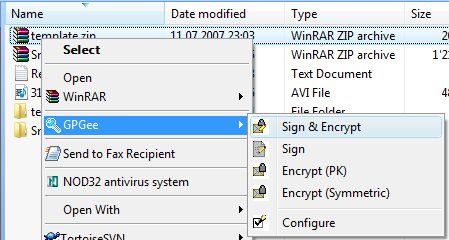 References
Пов'язані Статті

How To automate PGP encryption

---
What do you think about this topic? Send feedback!